Stuttgart  Salzburg  Eagles Nest  Germany Pics
---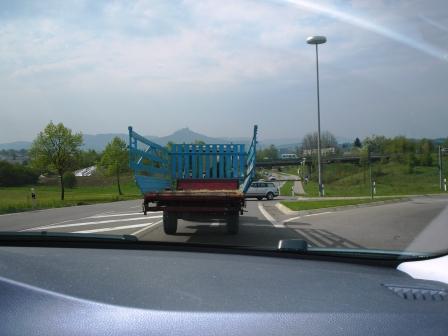 Coming into Hechingen with the outline of Hohenzollern Castle in the background.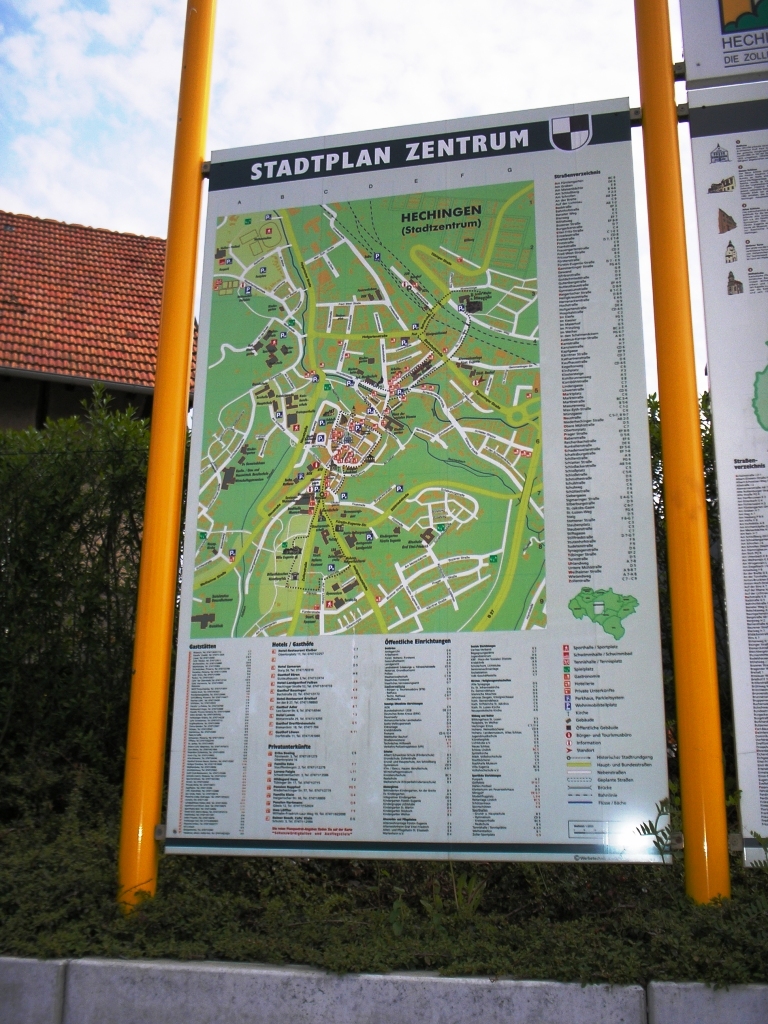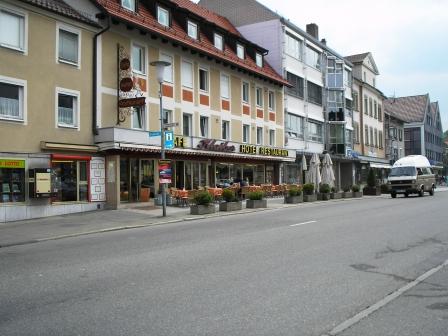 Hechingen Restaurant we ate at.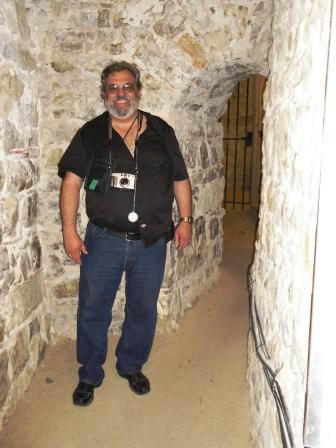 Dan in the lower levels of the Hohenzollern Castle in Hechingen, Germany.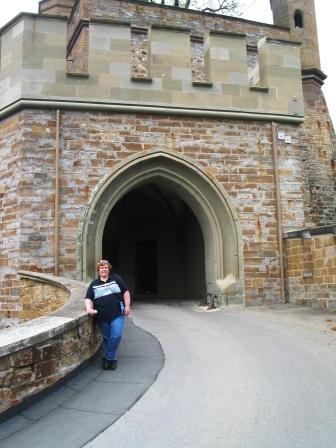 Mary at the entrance to Hohenzollern Castle.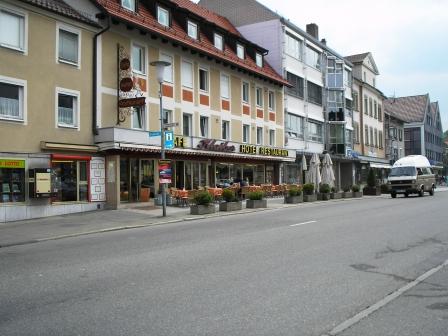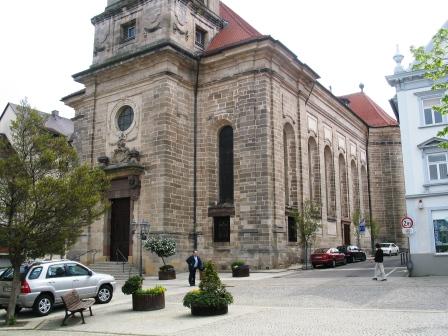 The Catholic Church in Hechingen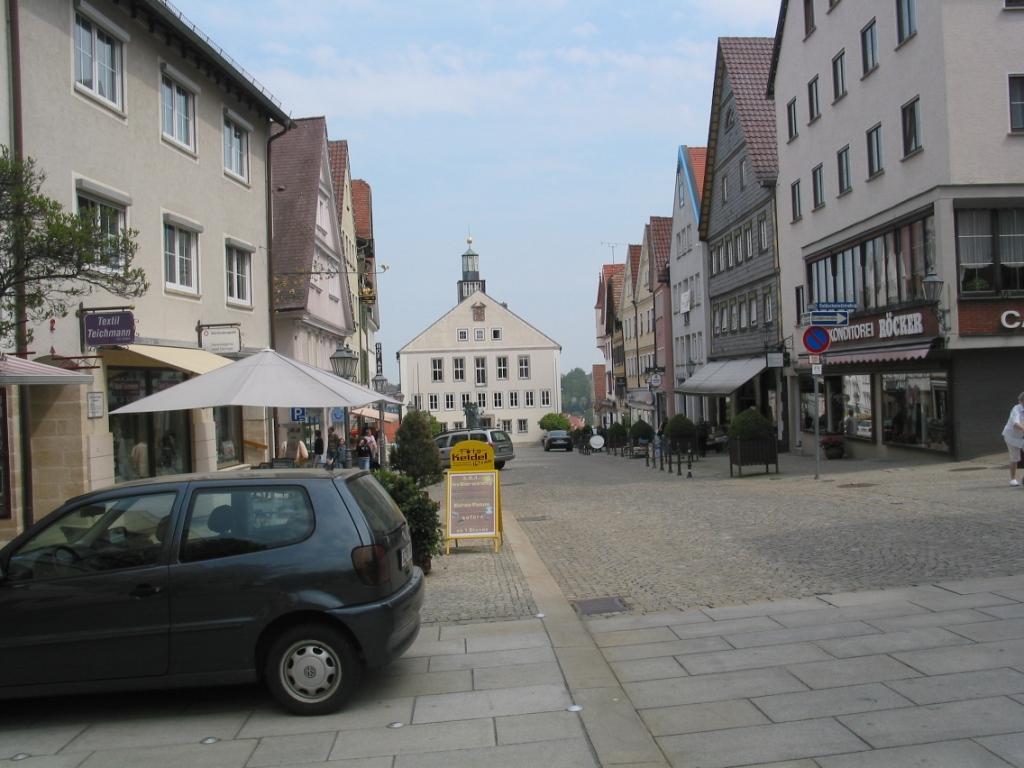 Hechingen, Germany with the Rathaus (Town Hall) at the end of the street.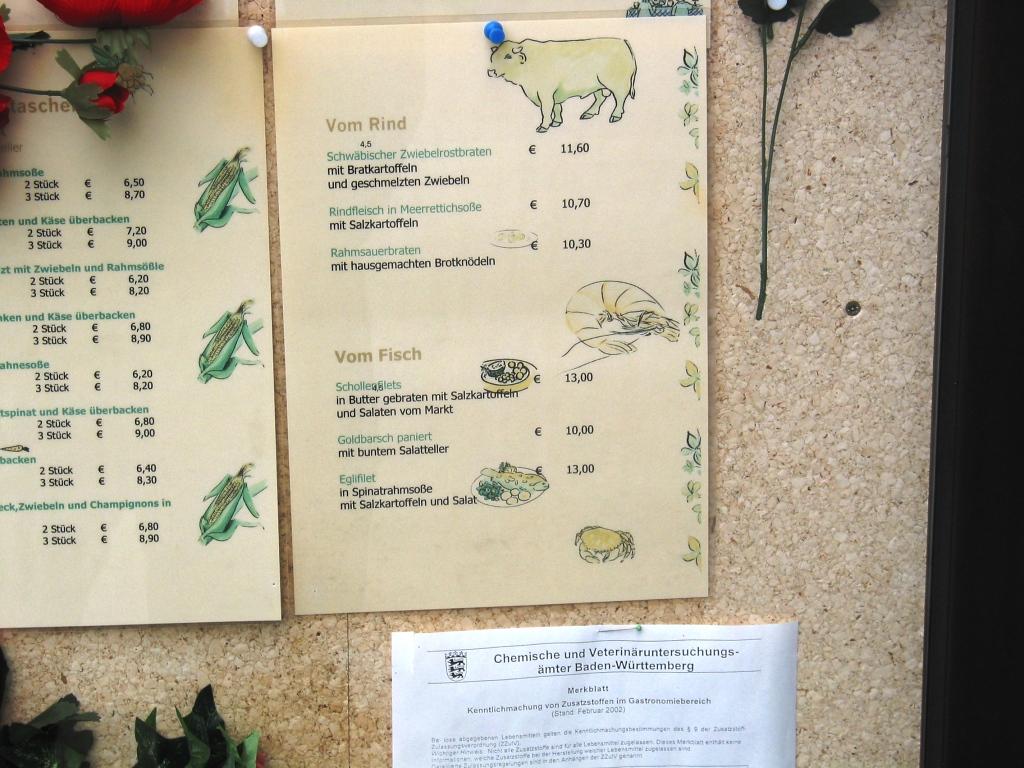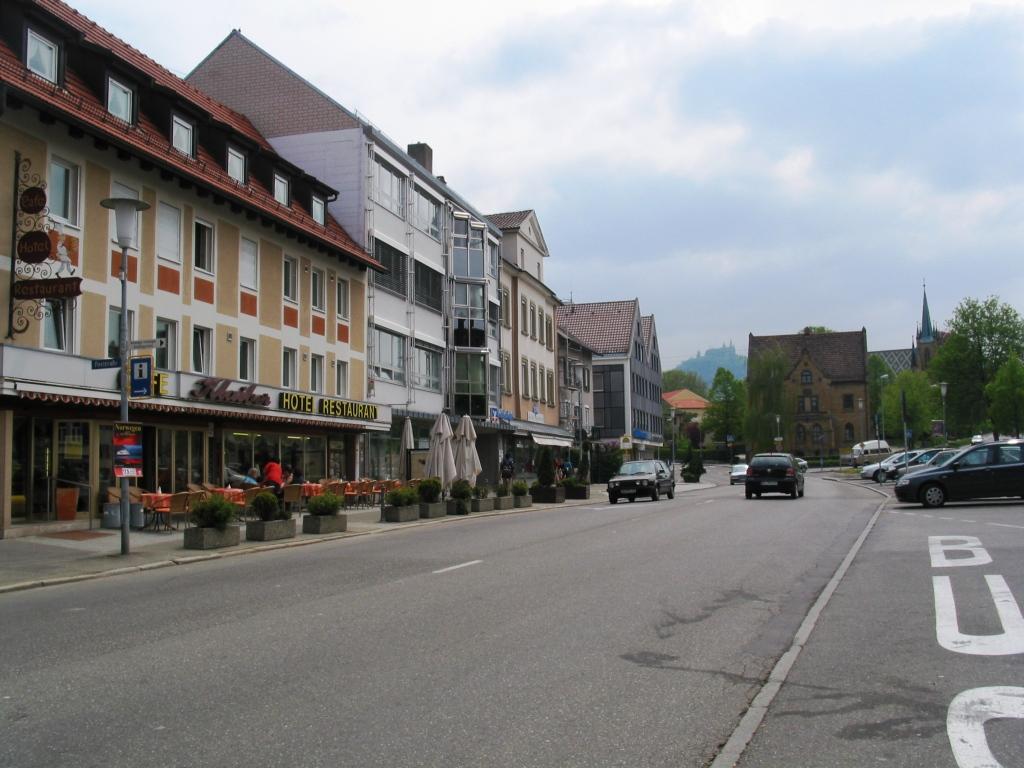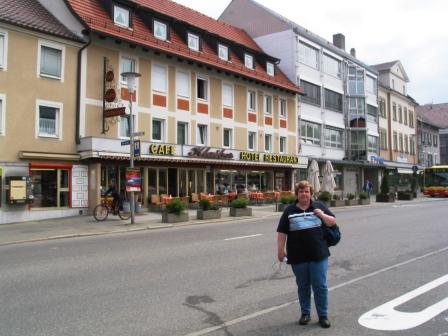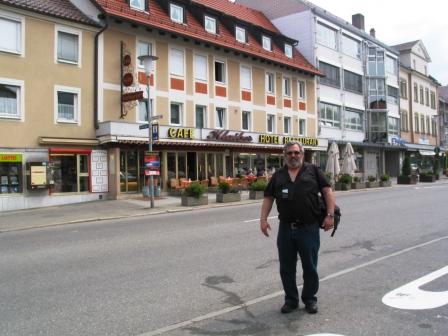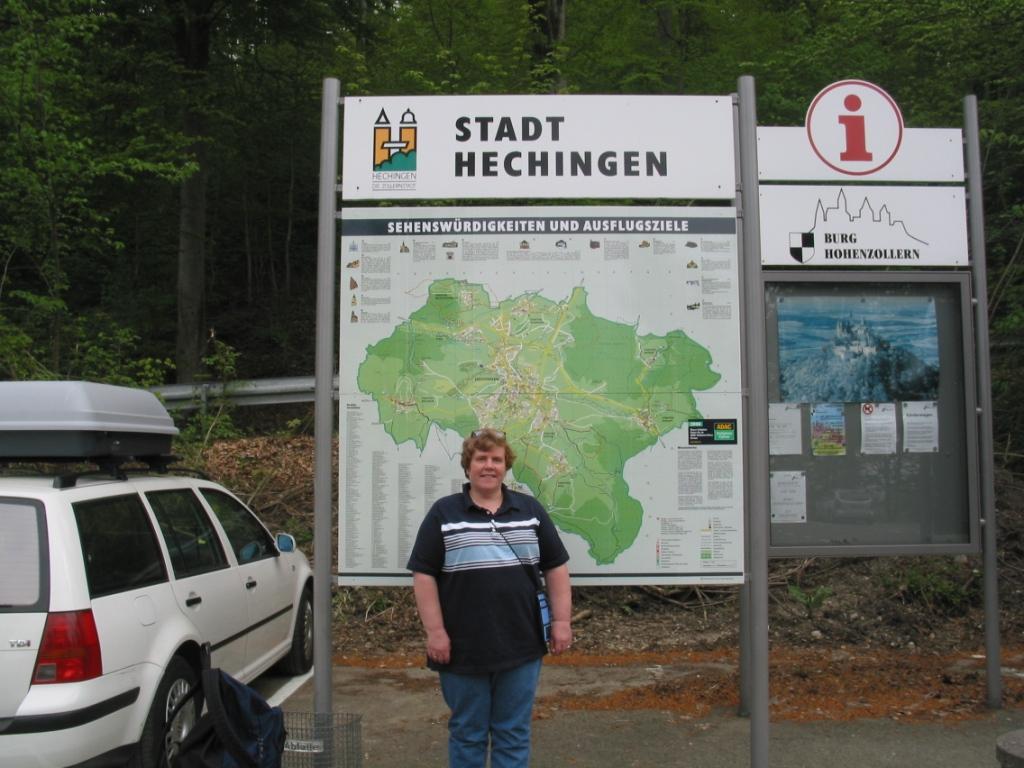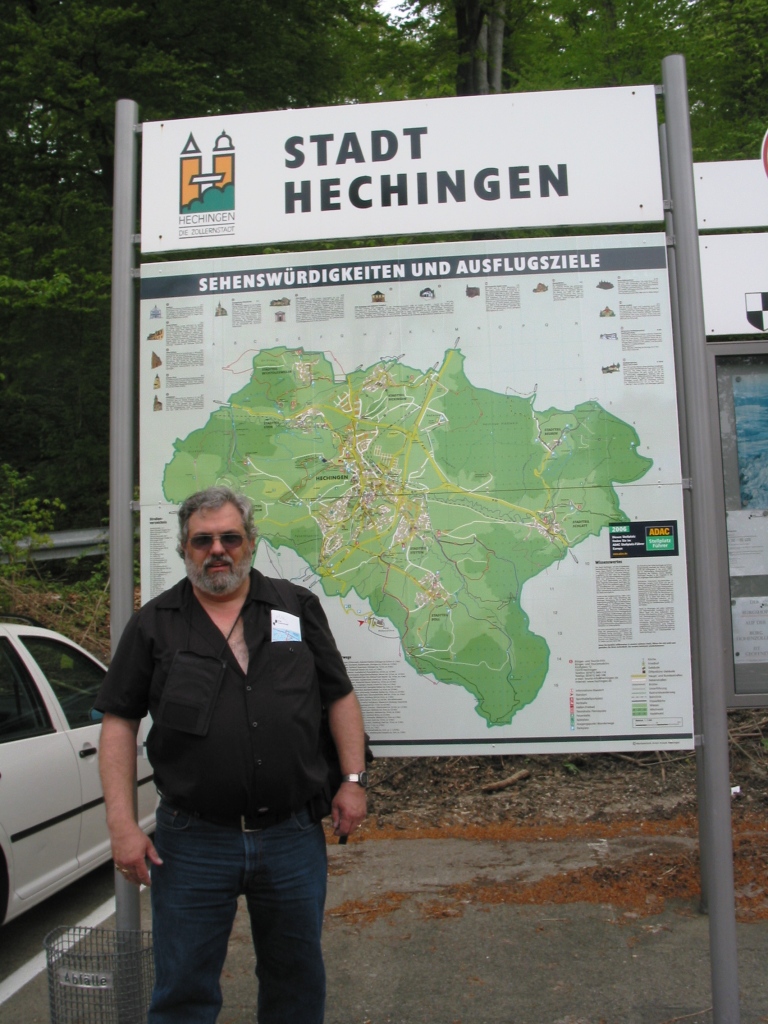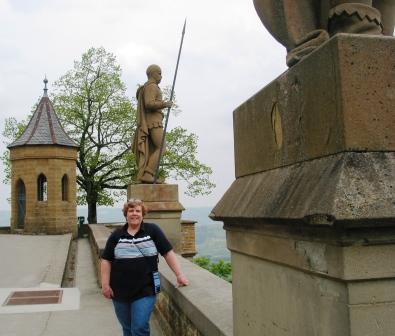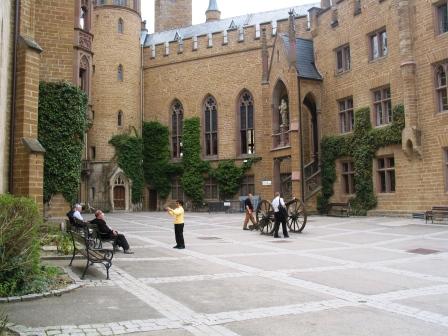 Burg Hohenzollern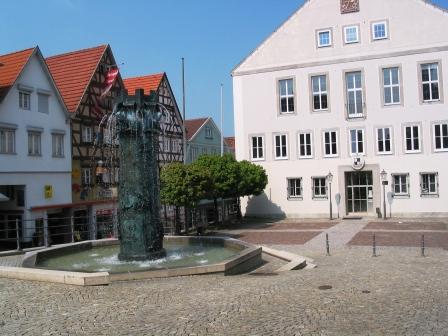 Town Square, Hechingen